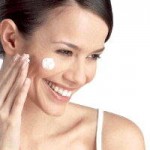 Women we love the makeup, but there are certain things which we have to no longer carry and distance to look good, you will be old-fashioned. And is that certain colors look good in certain seasons or when they are fashionable.
So the following tips to find out what you no longer wear makeup in relation to:
Orange or brown lips: lipsticks Throw in those tones, give it away from light, and you harden your face increasing years. If brown or cocoa are the only colors you like to use, it is better that this season will only gloss wall.
Cheeks orange or brick: avoids marking your cheekbones with blush in earth tones. If you want to give a bit of light, color them after you put a little gloss on the cheeks.
Multicolored lids: The cosmetic houses have launched the shadows in a monotone, are easier to implement for practical and dynamic woman who is not professional makeup.
Heavy eyebrows: They are out of fashion, are now well-waxed thinner and to frame your eyes. Delineated and hairstyles are the perfect arc to give character to your face.