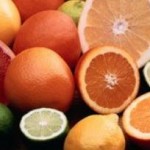 If you want to remove fat from your skin this homemade recipe will help.

Prepare a tonic citrus to remove the fat face, squeezing a grapefruit, a lemon and a tangerine, and mixing the juices.

Then he moistened with sterile gauze and applies on your face with small touches.

Be sure to rinse well before leaving, not to stain your skin.