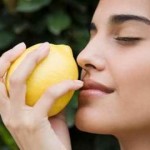 The spots on the skin, or sometimes the product of sun and birth can be very annoying in the summer, when we must show more skin.

Did you know that can be eliminated based on a trick home, using the bleaching properties of lemon and oatmeal?

If you suffer from this problem on your skin, and do not want to spend a fortune on creams, I recommend the following:

Look around your kitchen a ripe tomato, chopped, a tablespoon of lemon juice and a cup of oatmeal.

What you need to do is mix all these ingredients in a blender until you get a paste concise.

Apply this mixture on the spots on your skin, leaving today for 10 minutes. Finally, remove the dough by dipping a washcloth in warm water.

A very important fact to consider is that you apply this mask at night, because if you do it to sunlight, lemon can stain your skin.

Feel like?