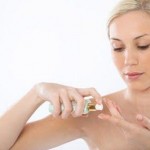 Perhaps out of ignorance, or because you've got your usual moisturizer, you have not yet encouraged trying this product, a true gem for your skin. However, it is a product that is increasingly demand. What the reasons? From Vichy laboratories we summarize the key on the serum, to discover all its secrets.

1. What is it? The serum is a product that is defined by its rapid absorption, penetrate to the deeper layers of the skin, have a non-greasy finish and a very active formula with high concentration.

2. What are your assets? Due to the high concentration of assets that include these products are often difficult to formulate, which is why few assets but should include a very high concentration, to talk about efficiency.

3. On its texture … it is essential that the texture is oil-free serum to penetrate into the deeper layers and leave a non-greasy finish that allows the subsequent application of a treatment cream.

4. Need more effective than the cream? The serum has a fundamental value: their assets are at very high concentration, allowing us to get more visible results in less time.

5. Can irritate the skin? There is a problem associated with high concentration of assets and that can sometimes irritate sensitive skin. However, there are products like LIFTACTIV Serum 10, adapted to this type of skin.

6. Pleasurable experience. It is important that although the texture is oil-free do not leave the skin tight, but with a velvet effect, like a second skin.

7. How to use it. A serum is applied on clean skin to optimize penetration of its assets, alone or in addition to the daily treatment.

8. Massage, a good ally in the application. The Institute Vichy, gestural application specialist facial treatments, has developed a gestural lifting effect to enhance the effects of one's anti-aging serum. This involves applying a drop of product and distributes it with both hands from the inside out of the face, with long, slightly uphill.

9. At what age? The serum is not only suitable for mature skin. There are different types for different problems: antioxidant, hydrating, nourishing, energizing, and so on. We can use the serum at any age.

10. Is it expensive? We should note that a serum can incorporate up to twice the active cream, so you get better results in less time. Hence, the price is sometimes higher than a cream.