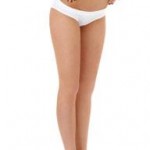 The body scrubs to help keep skin soft, fade spots on the body and remove burrs.

You can use body scrubs purchased or you can do at home. Both are effective home made are cheaper, which are more convenient shopping.

If you prefer to make your own scrubs here are some recipes:

Beautiful Choco ( Natural Recipes for exfoliation ) using chocolate body scrub is delicious and not fattening.

Tropical Scrub the virtues of papaya papaya

Bali Scrub Treatment

This is a traditional treatment of this exotic island.

Salt Glow This is probably the easiest recipe and known to make an exfoliating body scrub at home, use salt and oil.

Brown Sugar Similar to the above recipe but use sugar.

Vanilla sugar scrub smells delicious

Coffee Scrub uses discarded coffee to exfoliate

Scrubs Recipes and Tips for exfoliating the face and body.

Remember that one of the easiest ways to exfoliate is to use a small towel or sponge to apply yourself or paste the soap for the bathroom.