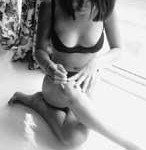 Is it true that semen removes pimples and acne? See answers to this and other interesting questions.


1 – Is it true that semen removes pimples?
No. According to most dermatologists, this is not true. There are stories without verification who say that the application of semen in the face improves acne and skin in general but nothing proven.


2 – Are more expensive creams are better for your face?
Not necessarily. The price of cosmetics does not reflect its effectiveness. The pricing structure depends on the marketing of the product ingredients and effectiveness. Expensive creams are sold in stores more expensive, higher profits and leave are marketed for those who can buy.


The massive counter creams such as L'Oreal Paris, Avon and others have no enormous profits by product of expensive creams; the gain is in the sales volume. Sold in quantities as high marketing costs are lower per product. Manufacturers of consumer products can also invest more in research and spend less on packaging. This results in products comparable to the most expensive at a cost much lower. But we are talking about mass-market cosmetics prestigious companies in Europe and USA everywhere is cheap and expensive brands of poor quality.


Sometimes the most expensive products are innovative and effective ingredients. Over time these ingredients come to the cheaper products are an example of this neuropeptide in products for the face.


3 – Does the fragrance cream is bad?
Generally yes fragrance products irritate the skin even when you do not feel. Irritated skin is more susceptible to damage from the environment. Few creams have no fragrance, some have it but advertisers will not have it. The colors are also irritated.


4 – Does the deodorant cause cancer?
It is said but not fully proven that the antiperspirant may influence the development of cancer, especially in the breast. There is no risk without antiperspirant deodorants co.