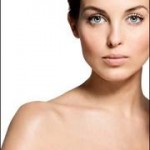 When the cold goes away, comes the beautiful warm weather brings temperatures that spring and summer, when women want to leave out the makeup off to start putting life and freshness to our faces.
If your desire is to look bright and fresh with a unique style and notes spring these tips for makeup station will be the most beautiful!
- Your face should be based translucent and pay close attention to the right texture that suits your skin type (oily, dry, mixed) and is the color of your skin tone. This is because from summer to winter change your tone so you must use another base color with the seasons.
- To make something perfect your base, cover imperfections and increase your strong areas is recommended some tools to achieve a unique effect: the markers are useful to cover pimples, dark circles and marks, the illuminators highlight your strengths, but if you want to embellish modify let the dust clear a soft velvet on your face.
- The look is important to highlight but not due to abuse of resources. This should only be touched up with eye shadow or light colored in pastel shades like white, cream, ivory, lavender, pink scales, etc., and should have some texture gloss mascara accompanied by double layer, this does enlarge your eyes.
- In your cheekbones should use a pink blush and lips a little light with a clear gloss or pink tones.