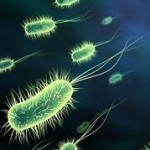 A study published in the prestigious journal Science has revealed the approximate amount of the various bacteria that live together in our epidermis. The investigation revealed that 205 bacteria would be in our skin, an amount somewhat greater than expected by specialists.
The research was conducted with 10 people, taking samples of 20 different parts of the body for a thorough analysis of the genome of the bacteria to get classified in the most appropriate and to allow further study of each of them.
One of the factors that influence the presence of certain types of bacteria is part of the body where they are, i.e., those bacteria in the axillary area in a person is similar to those of another person in the same area.
The area of the body where most variety of bacteria is the forearm, while the area where there is less bacteria than the ear.
The results of the study will provide valuable information for treating skin diseases such as acne or psoriasis, and others that do not respond to common antibiotics treatment.