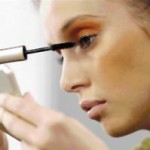 Want a Fresh look?
MASK:
A touch of lipstick, mascara to make eyes and a simple ponytail will suffice to show Cameron Diaz radiant at all times.
SHADOW:
With this fresh and natural image shows Alvarez Nieves on summer nights. Use gentle gloss to highlight lips and white eye shadow on the eyelid.
ROUGE:
Valeria Mazza takes very little to enhance their beauty. So, opt for natural makeup. Usually use pink blush and eye shadow peach.
FIXER
Helen Swedin pays close attention to your hair to get a casual look. With a bit of hairspray on dry hair gets a natural appearance to your hair.