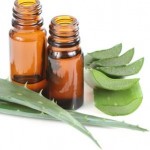 Widely used in cosmetics, regenerating and anti-inflammatory properties. Recognize properties to help the regeneration of burns and scars.
You may not find out at this point that this is one of the star ingredients in many cosmetic products and there are even whole lines based on it, but the fame of aloe vera does not come now. In fact, this plant has been used since ancient times-more than 3,000 years to care for and beautify the skin. There are over three hundred different species, but not all can be obtained from the leaves known as aloe vera gel, which has on his resume with an impressive arsenal of good qualities, not only moisturizing, but especially for its renowned properties to help the regeneration of burns and scars.
Multiple cosmetic properties
Thus, the natural extract of aloe vera is excellent for soothing irritated or sunburned skin, as it has great power regenerating and anti-inflammatory. And all this because it is able to restore the skin deep level thanks to vitamins A, B1, B2, B6, B12, plant sugars, glucomannan, pentose, hexose and galactose.
Thanks to the calming effects on the skin of this plant is widely used in products after sun or irritated skin. It also helps to destroy dead cells, regulates the pH of the skin and helps eliminate toxins. But it also has moisturizing properties, making it effective for dry skin.
It also makes a good ally to fight against stretch marks, it can help prevent and conceal, and, finally, you can also come in handy to our hair, because it revives, it adds shine, flexibility, endurance and vitality. And these are only some of its cosmetic properties, since a lot has also been studied about the medicinal, who say even that may be effective against intestinal problems or eye inflammations.
A trick…
In summer it is very nice to keep pure aloe vera gel in the fridge and apply it on the body after a day in the sun … you'll notice your skin fresh and hydrated!