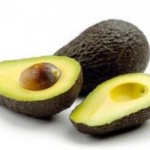 When our skin care and healthy and let God do not get better than natural treatments. Because in addition to not being harmful to health are also more economical.
Today I bring you a base of avocado mask so you can eliminate the dryness of your skin.
Notes.
All you need to perform this nourishing mask is half fresh avocado, ripe.
To prepare the mask have to peel the avocado and touching it until it forms a paste.

Then, clean your face with a chamomile cream or moisturizing emulsion cleaning.
When your skin is clean and place the avocado on it with a brush or spatula and let stand for 20 minutes. Remove the contents of your face with cold water and apply a moisturizer with Aloe Vera.

The results are truly amazing!