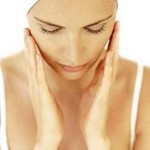 Since when do I use wrinkle cream?. It's the million dollar question, surely more than once that you've thought of better safe than sorry and you've been tempted to steal @ wrinkle cream to heal your mother in health but did not have wrinkles.

Do not break your head, the truth that there is no answer, everyone is different, and there is no exact age from which to use. Of course, there are a number of recommendations and tips for knowing when to use, depending on age and the type of our skin.

As a general rule is after 30 years when you should use the wrinkle cream as over that age our skin begins to gradually stop producing collagen and we lose elasticity. But age is not the main factor is more important to skin type. If dry skin you'll probably be better to start with the wrinkle on the 25 years since your skin is more prone to wrinkles at a younger age. If you have oily skin wrinkles take longer to appear and probably until after 30 you will not need to use it.