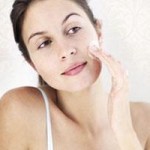 Many probably have thought about the possibility of using Botox to eliminate these wrinkles, before you make your decision we invite you to learn about other options such as anti-wrinkle serums, including the latest beauty trends sera are seen as the best option for addressing the age.

Choose the right one for you:
Improves firmness PhytoTenseur Serum Clarins, which helps tighten the skin without leaving it tight and rigid. Improved fixation of makeup and smoothes the skin microrelief.

Reduces the appearance of spots with Estée Lauder Perfectionist CP +, evens your skin tone and protects against photo-aging.

Deep hydration with L'Oreal Paris Derma Genesis eliminates dryness, smoothes skin texture and reduces pore size.

Wrinkles disappear with Imedeen Expression Line Control, decreases paper of fine lines and reduce damage from free radicals.