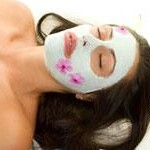 The facial skin is shown at every moment. To have beautiful skin must be cared for. The care of facial skin should not be complicated and not have to be expensive.
Traditionally the way to buy products for the face was in department stores or sellers, it still exists but there are more options. The disadvantage of the above establishments is that the sellers want to sell does not necessarily help you protect your skin for this reason, the consumer must be informed.
Basic steps of your beauty routine
Before you start you have to know your skin type. The skin can change with the weather and getting drier age or fat in hot climates.
Your beauty ritual
1 – Clean. Twice a day. Morning and evening. If you do not sweat at night you can use only water in the morning
2 – Exfoliation. Once or twice a week on oily skin, combination or normal. In dry or normal skin once in sensitive once or every 10 days.
3 – Special Care. This is for acne, wrinkles, lack of freshness, spots and so on. Depending on the problem creams are used. These creams are made after cleaning.
4 – Hydration. Apply immediately after cleaning, peeling or special creams depending on the case. Apply eye cream around them.
5 – Sun Protection. You put after moisturizer and before makeup. It's your defense against the sun and with this you are prolonging the youth in your face.
Masks and treatments are desirable but may be optional depending on the condition of your skin.
If your routine is simply more likely to follow you every day and consistency is essential.