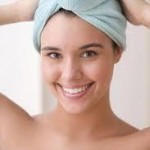 "The appearance of wrinkles and expression lines is the main concern of any woman who is over 35 years. However, the deterioration of the skin also occurs with the loss of elasticity and firmness, and turns off the light. "
Over time, the elastin fibers of the skin become weak lose flexibility and firmness.
A revolutionary treatment
The sagging skin is due to decreased breakdown of collagen and elastic fibers in the skin. To ensure that our fight against the aging of the skin to be effective, we must choose procedures that stimulate the production of these substances.
Among the best treatments is the ST team infrared light to stimulate collagen-producing cells, giving skin firmness. It is ideal for the face and neck.