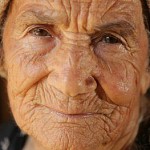 * I can stop aging?
Yes there is a molecule capable of increasing longevity called resveratrol. This occurs in the skin and seeds of grapes, has anticancer properties, antioxidants and obesity.
* Does the glucose-glycerol is the active ingredient of the future?
Yes, the glucose-glycerol is an active ingredient that stimulates the creation of new aquaporins, which improves the moisture transport from one cell to another, reaching the deeper layers and the result is a soft, flexible, fresh, instantly.