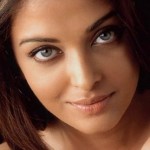 If you have the big eyes and are not sure about how to enhance your eye makeup and without them look even bigger and maybe a little out of proportion to your face, here are a few tips to see you really fabulous.
I extend my eye makeup or opto more discreet?
Usually, it is recommended to further expand the size of the eyes, especially as a matter of proportions of the face and that makeup the idea is to seek balance. Because, surely, our eyes are so big most striking in our face, it is best to bow to the dark tones and textures to shape them mate, noting the odd spot of light.
Now, at this point, there are some exceptions, such as dramatic makeup, in which the idea is just too much:
What are the most appropriate tones for the big eyes?
Usually, matte tones with medium or high saturation, which apply in the upper and lower eyelids. If the eye is very round, there is the possibility of "fake" their way through the elongated blur to the outside of it (careful, if you overdo it, you can give a very dramatic effect).
Then use a pencil oily easily slides to outline the inner eye. If we want a deeper (and incidentally reduce slightly the size of the eye), a darker shade will help. If you have a very prominent eyelid, a thicker line with liquid eyeliner is indicated. The focal point will be located in the upper eyelid.
Variations: daytime makeup and evening makeup
The makeup day, as we know, should look more natural. The trick to lower our eyes without using shades too dark (not looking very good during the day) is to use shades of brown or beige (remember they must also be in line with your clothing and eye color).
Makeup at night, however, gives you the freedom to choose darker shades that will give your eyes more depth. You can even increase the thickness of the outline and highlight your eyebrows more.
Common mistakes:
- Use clear or Pearle scent pens to frame the eye.
Points of light in the lacrimal
Shadows clear.
Making up the bottom of eye bags and dark circles still possess (this will accentuate the feeling of "tiredness").
Put these simple tips into practice and do not forget to tell us how it went then.