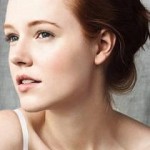 Maybe you have not fallen into this detail, but if you plan to go to a beauty salon to get a facial, should take into account the 'calendar feminine'.

And is that both in the days immediately before and after the period, the skin is especially sensitive and easily irritated, so best left for thorough cleaning hormonally more stable times.

Therefore, it is best to make an appointment with your beautician about seven days after the end of the menstrual cycle.