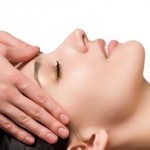 Whether in a spa, a beauty salon or in the comfort of your home, it is important to understand what your skin type. This way you can avoid allergies and other problems arising from the misuse of the various products for skin care.
Sensitive or intolerant skin
According to a study by the manufacturer of products for skin care Avene Eau Thermale, over 50% of women find their skin as sensitive to some degree. This is due to the intolerance of chemicals applied to the skin.
Skin prone to redness
Is usually characterized by red color that occurs in certain parts of the face like the cheeks, nose, chin or forehead.
Dry and dehydrated
Our skin is constantly hydrated through the dermis but when the water reached the outermost layers evaporated. This evaporation is controlled by lipids in the skin, forming a regulating layer. Poor control causes the skin to dry rapidly becoming dehydrated.
Damaged skin
Each time the skin is a product of a scratch break, blow or cut, it begins a process of repair. The different stages of regeneration must be followed to reach again the level of healthy skin.
Oily or acne-prone
If you thought that oily skin or the presence of acne is just characteristic of puberty, you will also accompany many people even in adulthood. Oily skin or acne-prone has sensitivity in the skin, especially in the sebaceous glands.
Aging skin
Having an aging skin is not only characteristic of the age factor. Many factors can cause premature aging. These environmental stresses such as sun, cold weather, use of snuff and pollution.
In this way, knowing exactly the type of skin you have, you can make a better choice when buying products for skin care and even to buy cosmetics.